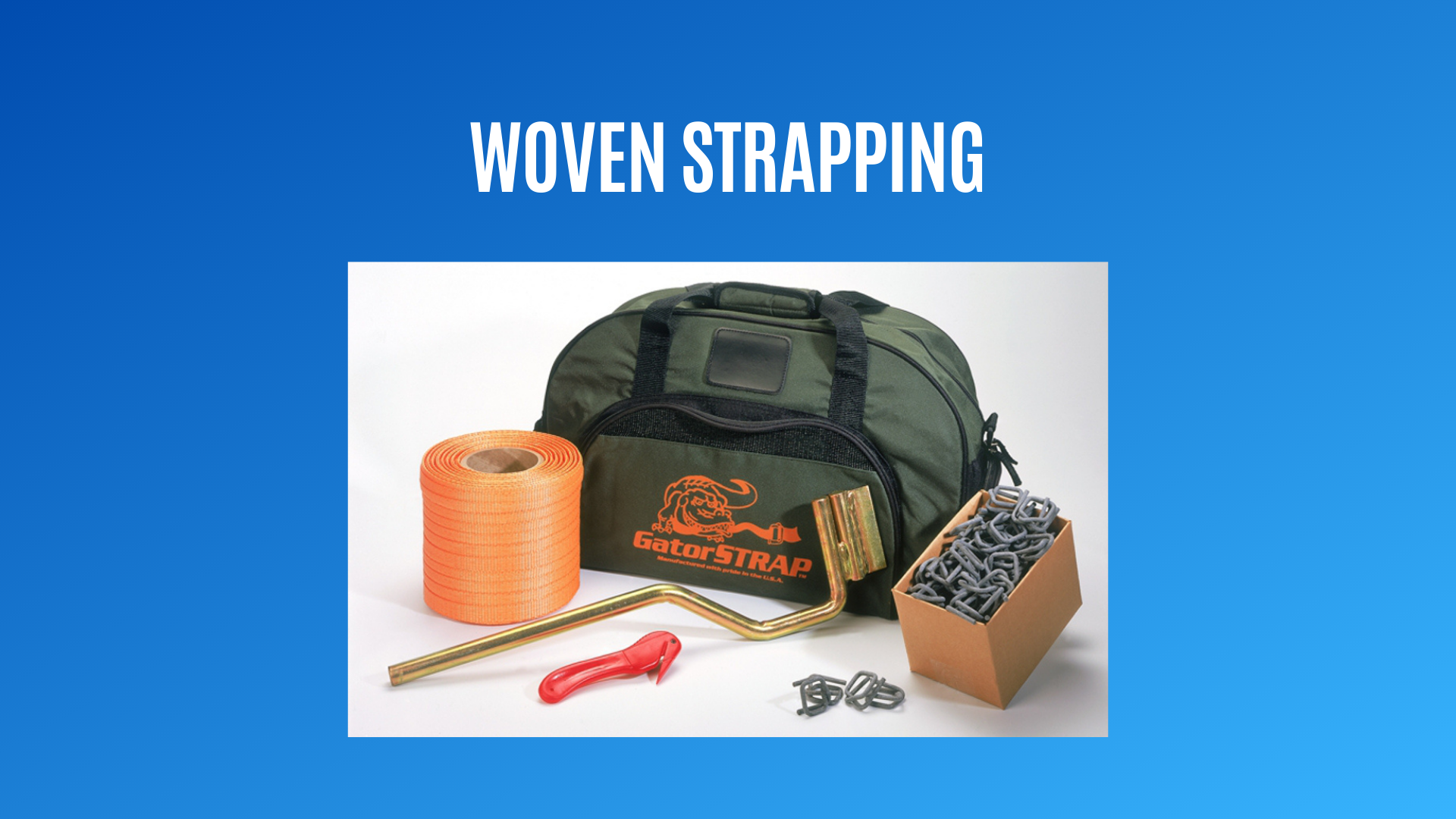 Woven strap products can be a safer alternative to traditional steel and plastic banding. Whether you need to secure a small package or a very heavy load, we have a woven product that will meet your needs. Please browse our product information regarding woven products. Dixiepac is an authorized distributor for Carolina Strapping and Buckles. These products are of the highest quality and all are manufactured in the USA. You may also contact your Dixiepac representative or reach our sales team at sales@dixiepac.com.

Click on the links below for more information about the product brands.


Carolina Strapping Performance
Carolina Strapping and Buckles Company conducts continuous in-house testing of strapping products and buckles to ensure that all materials meet or exceed customer expectations relative to quality assurance and product performance.
Please view or download the PDFs below for more information.
Instructions / Information: